Blijkbaar komen wij er niet onderuit om ook de Q anon posten te bespreken. Ikzelf heb er weinig fiducie mee maar kan de posten ook niet zomaar negeren. Samen met lezers hebben wij besloten enkele van deze posten in een artikel te plaatsen en samen met de lezers te toetsen wat er nu allemaal van uit komt.
Zo hopen wij gerichte aandacht te geven aan dit gebeuren en na enkele weken te kunnen constateren of de aandacht terecht was of niet.
Voor de mensen die er nog helemaal niets over gelezen hebben. Er worden met enige regelmaat vanaf oktober 2017 tweets de wereld in gestuurd die beweren dat een groep mensen, die ze witte hoeden noemen, de wereldwijde corruptie aan het aanpakken zijn. De focus ligt op mensenhandel, pedonetwerken, financiële corruptie, medische corruptie, onderdrukking vrije energie, etc. Zeg maar alles wat de wereld een stuk beter zou kunnen maken wordt volgens Q anon aangevochten as we speak!
De meest recente posten van Q anon zeggen het volgende;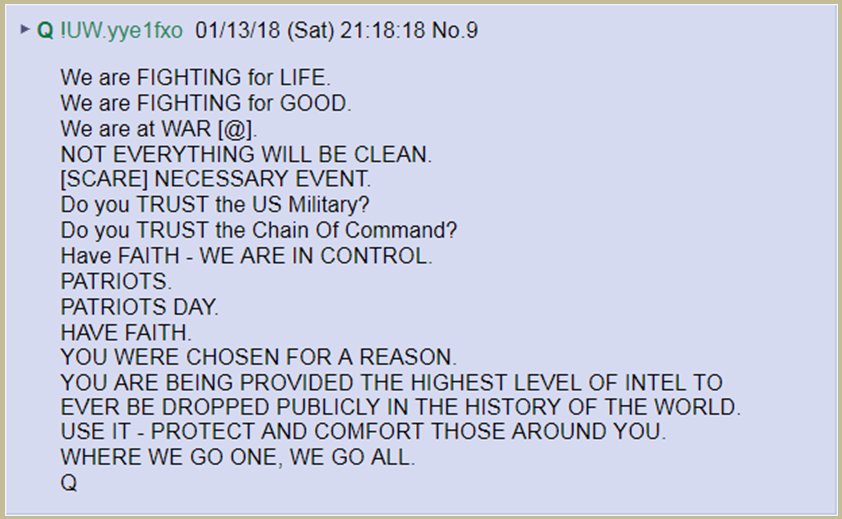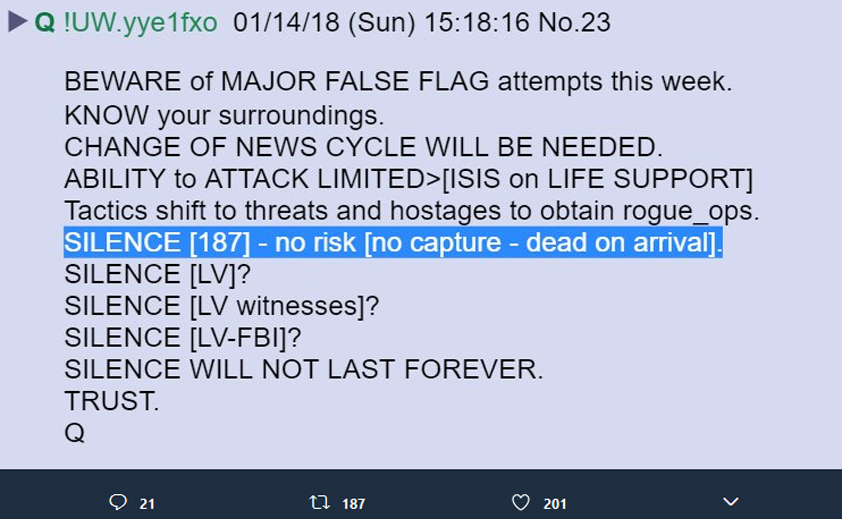 Nu is het aan ons de taak elke dag nieuwskanalen te doorzoeken om de beweringen van Q anon te toetsen. Jullie kunnen bevindingen en aanvullingen en eventuele nieuwe posten van Q anon in reacties plaatsen.
Ondanks dat ik mijn twijfels heb over Trump en hetgeen Q anon allemaal stelt vind ik het wel zo eerlijk eerst eens rustig te kijken wat dit onderzoekje oplevert.
Alvast bedankt voor jullie medewerking!
De nieuwste drops van Qanon.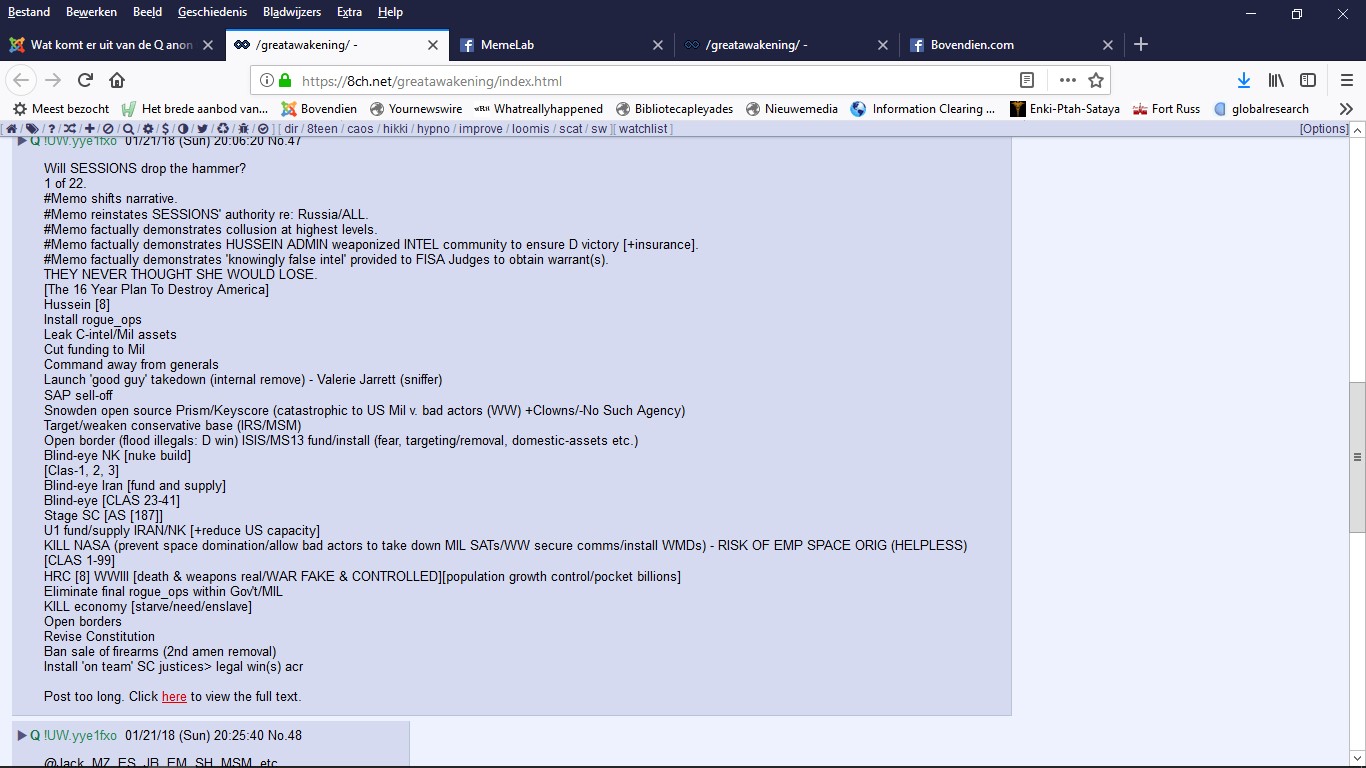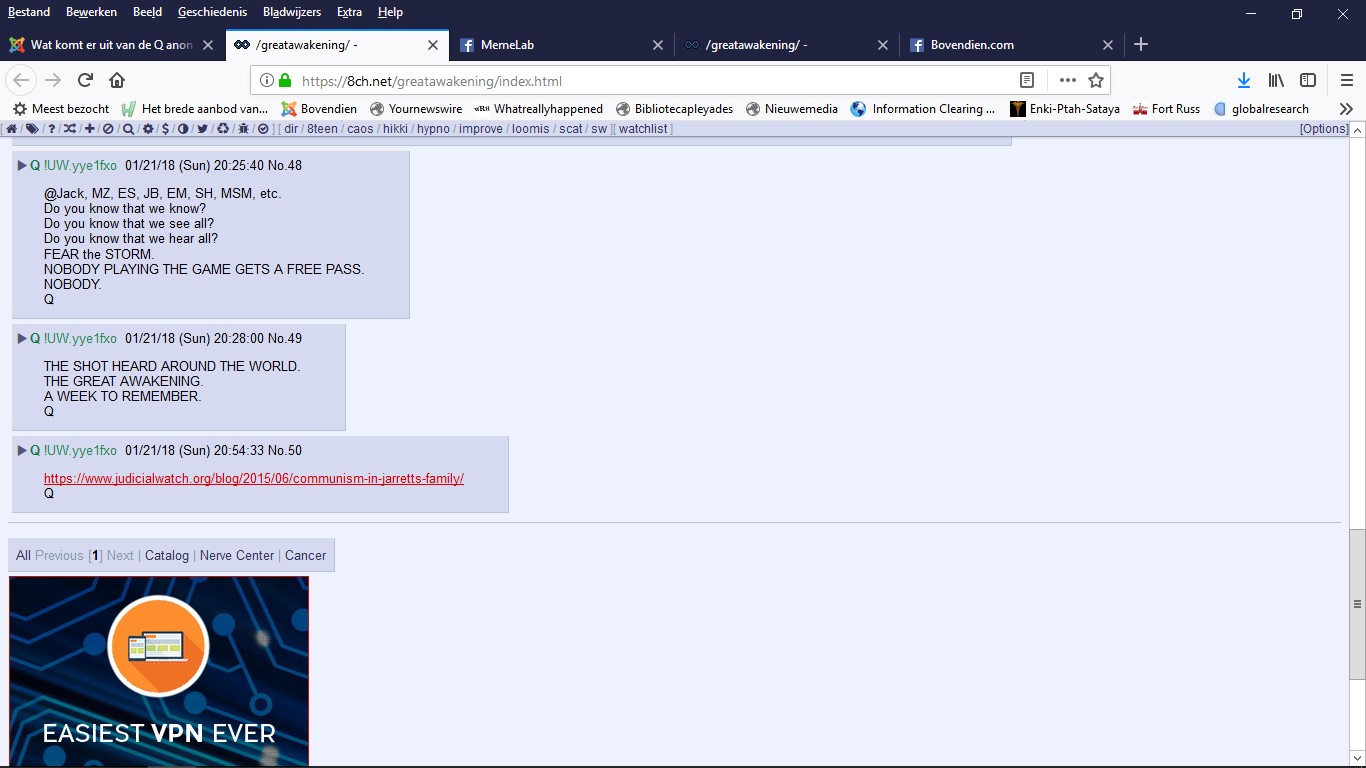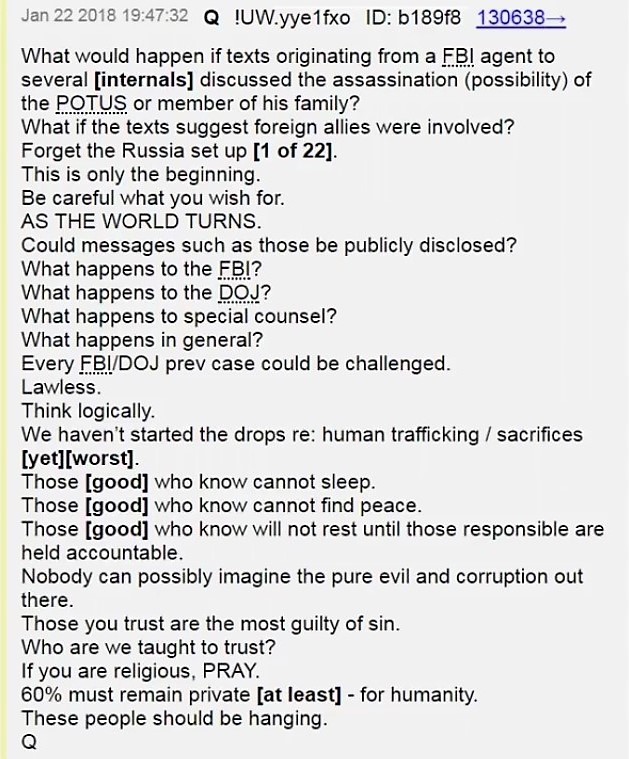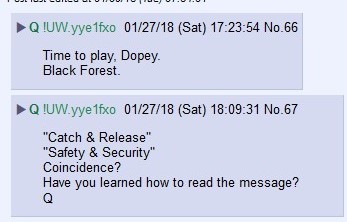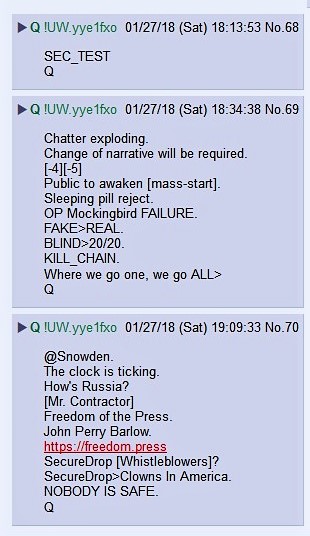 Ook de volgende video legt tweets van Qanon uit. Verder geeft deze dame informatie over waarom nou net Trump gekozen is om dit werk te doen.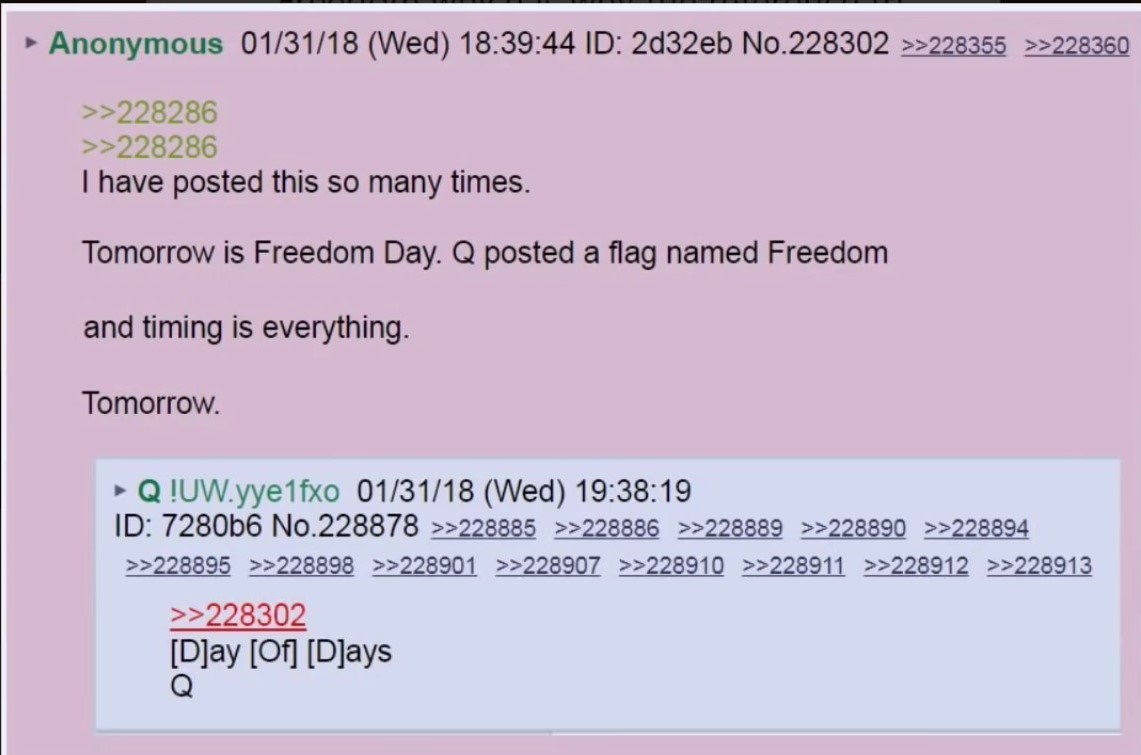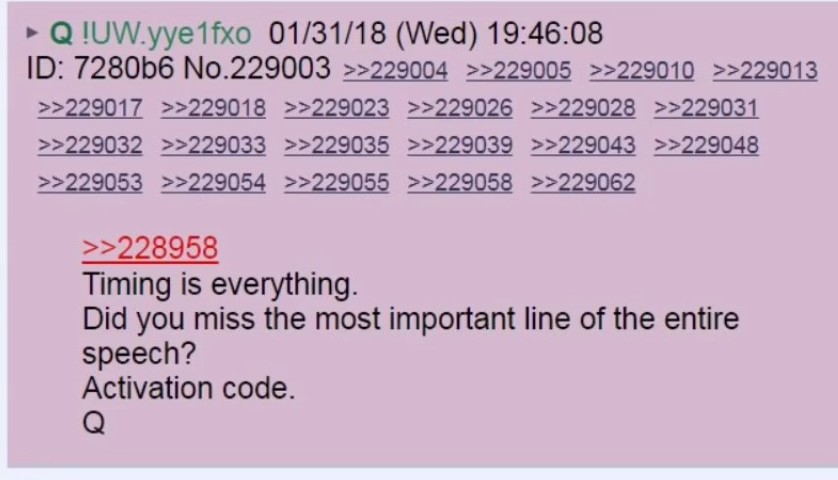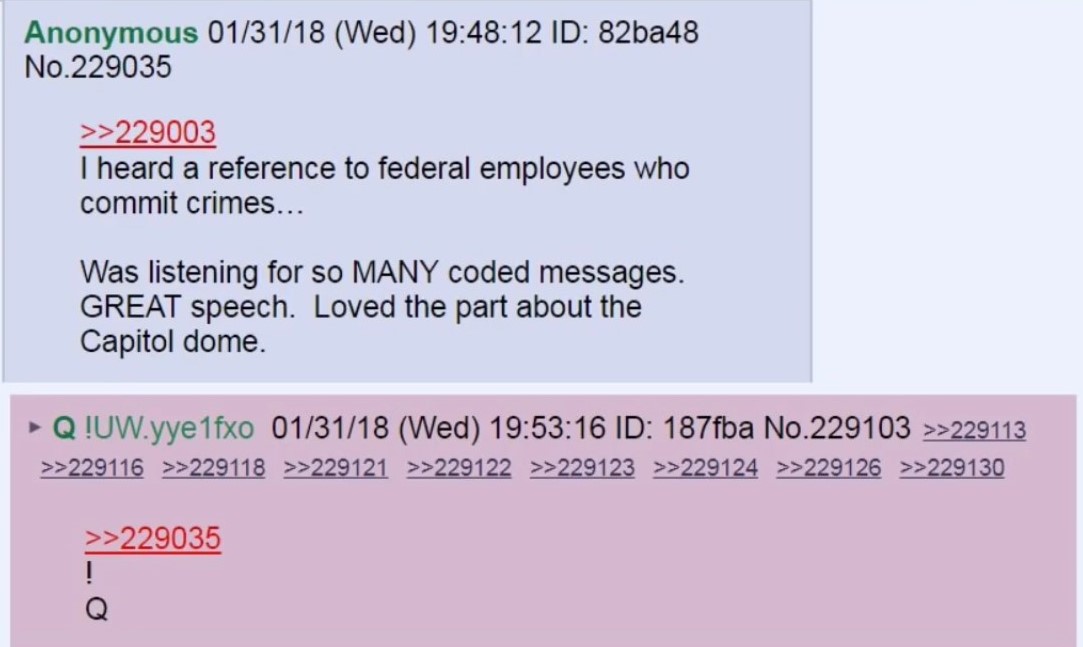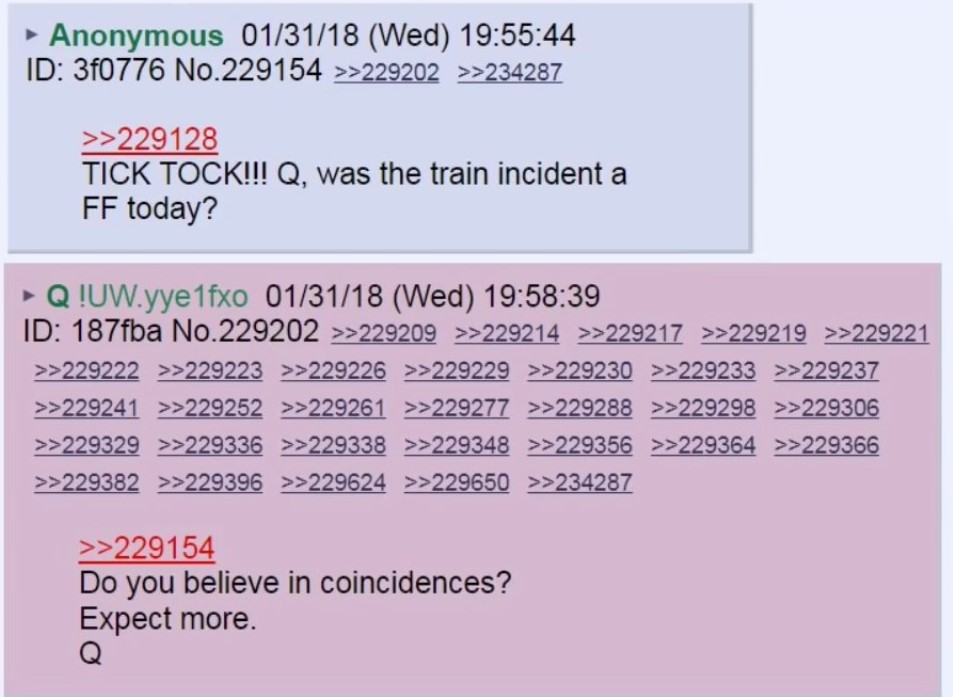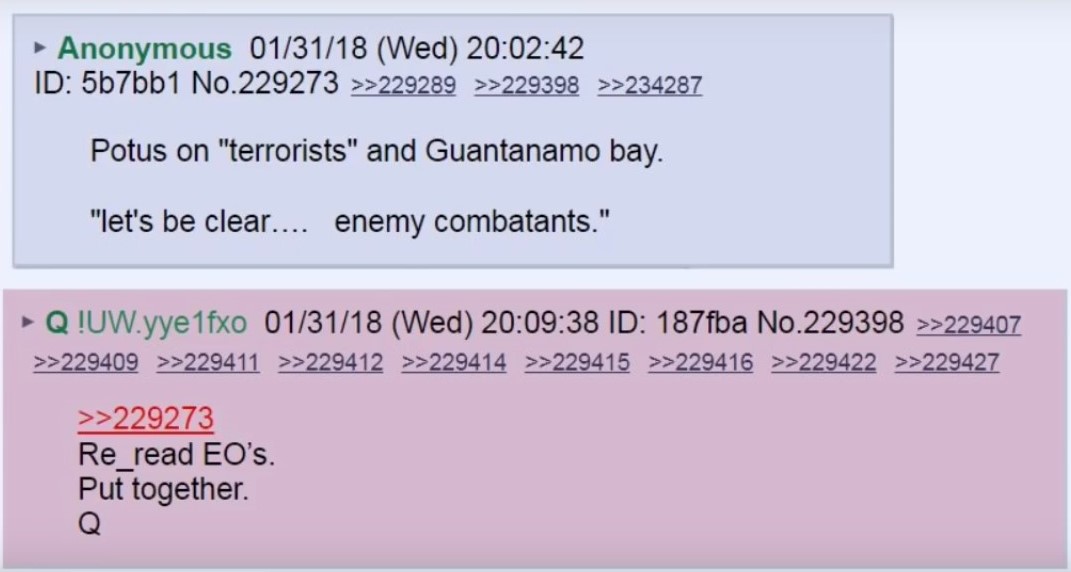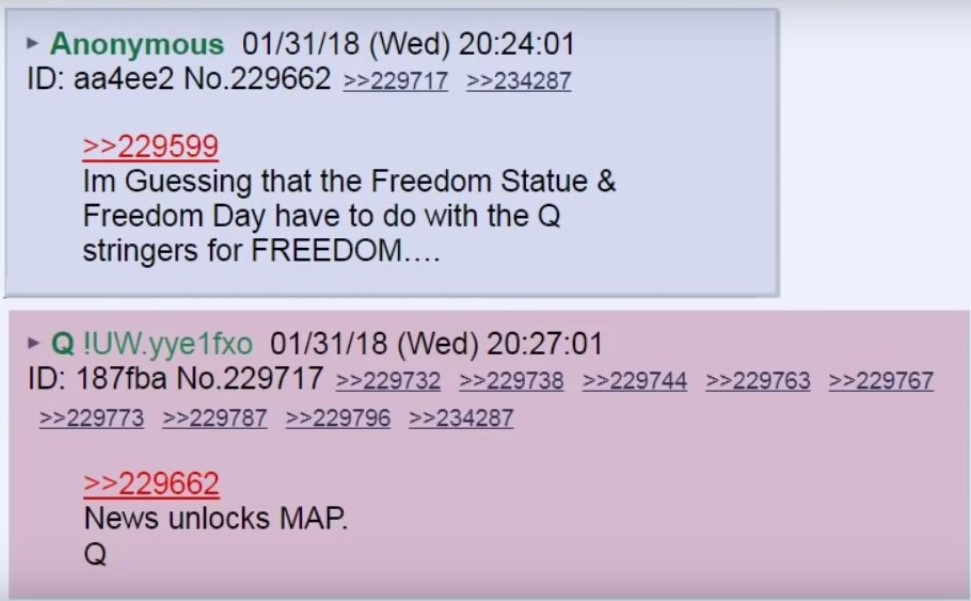 De begeleidende video waar enige uitleg over deze tweets gegeven wordt.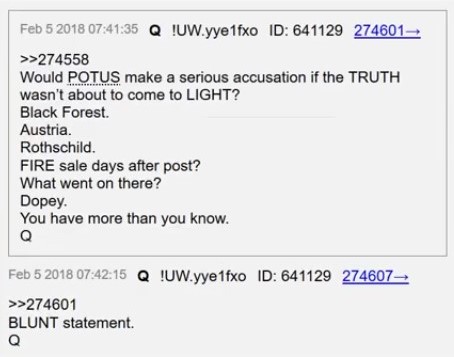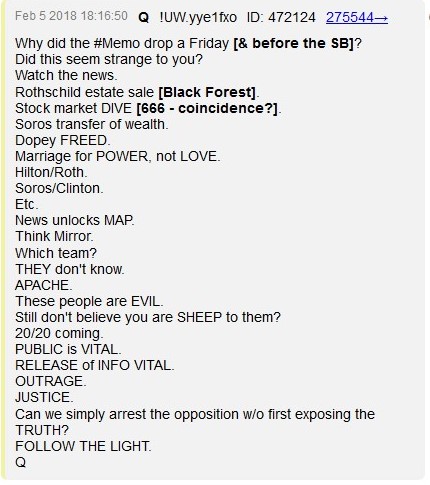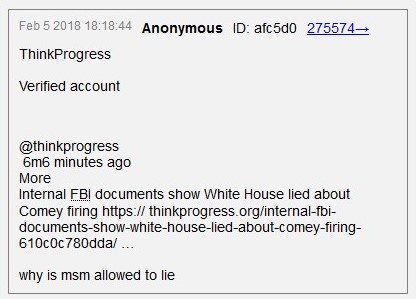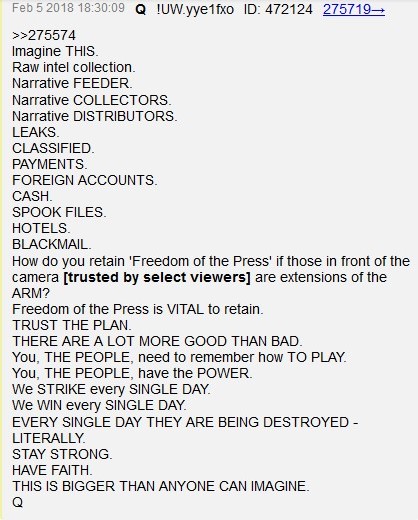 Ook bij de laatste tweets is een begelidende video die goed te volgen is. Hierin worden de onduidelijkheden toegelicht. De verkoop van een groot Rothschild Estate. De dropdown in de aandelenkoers met 666 als boodschap aan de witte hoeden, etc.
De nieuwste drops van Q anon. OOk graag hier weer linken bijzoeken graag!
De nieuwste Q posten kun je vanaf nu vinden onder de volgende link http://qanonposts.com/
Ik ga de postst zelf niet meer elke week bijvoegen. Ze staan immers ook onder de link!