Wie de mainstream media een tijdje volgt weet precies waarom ze niets schrijven over dit gebeuren. Trump heeft de handschoen opgepakt tegen nieuwskanalen die liegen en bedriegen, vertellen wat ze opgedragen krijgen van inlichtingenorganisaties, oorlogen promoten en goed praten. In Europa hebben diezelfde mainstream media het voor elkaar gekregen dat niet ZIJ aangepakt worden maar de alternatieve kanalen van mensen die het "normale" nieuws wantrouwen en feiten voor zichzelf willen checken.
Zo werken de grootste criminele netwerken er momenteel hard aan om alternatief nieuws volledig te verbannen, zelfs twitter heft momenteel accounts op omdat ze veronderstellen dat die accounts gebruikt worden om bepaalde zaken te retweeten. Zaken die de gewone man blijkbaar niet aan kan. Als er gevraagd wordt om voorbeelden blijft het stil. Facebook doet al jaren aan het weghalen van bepaalde posten of het sluiten van accounts.
Wat is er aan de hand?
Uit gelekte memo's is gebleken dat Obama tijdens zijn laatste maanden als president opdracht heeft gegeven om Trump en de Trump company te bespioneren om hem zodoende van het presidentschap te weerhouden.
Dit is een klap in het gezicht van de Amerikaanse bevolking, een president die zijn burgers niet vertrouwt met de presidentsverkiezingen en vooraf de uitslag wil bepalen. Dit is groter dan Watergate! Als de informatie klopt is dit één van de gelekte brieven;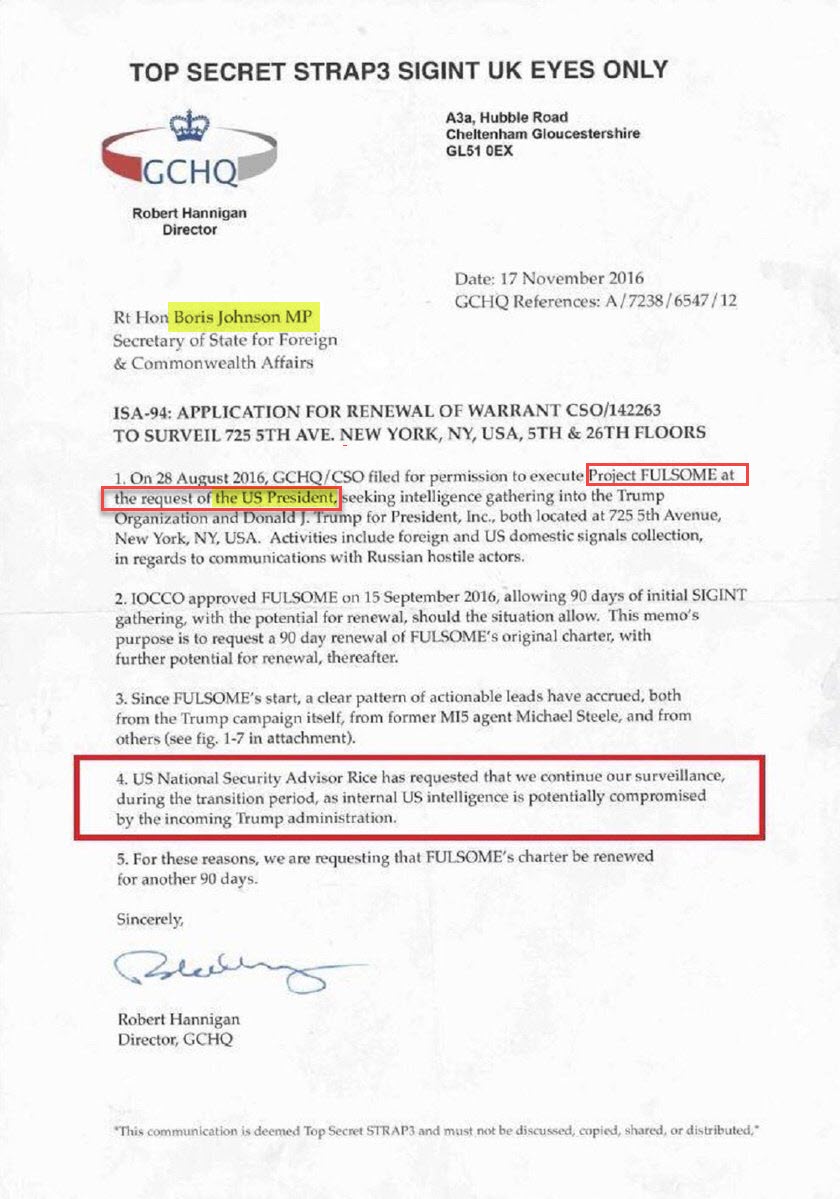 Dit betekent dat er in de VS heel veel koppen gaan rollen, van de hoogste functies tot de laagste. Volgens een ingewijde oud militair is er echter veel meer aan de hand dan alleen deze gelekte brieven. Dr. Steve Pieczenik beweert dat hij onderdeel uitmaakt van een grote groep mensen die net als Trump de corruptie wil aanpakken en wel daar waar het echt noodzakelijk is. De gebeurtenissen van 911 worden erbij gehaald want ook die vallen allemaal onder deze berg ongekende corruptie en politieke oplichterij. Dit kan en zal zoveel implicaties hebben want ook organen zoals de EU, de VN en vele andere zogenaamde internationale organisaties voor de mensen, hebben dit spel van dood en verderf meegespeeld. De grote schoonmaak kan beginnen!
Daag Farmamafia!
Als kers op de taart blijkt uit toegespeelde informatie van lezers van bovendien dat Trump ook de gedwongen vaccinaties in de VS een halt toe geroepen heeft door een oude wet in glorie te herstellen.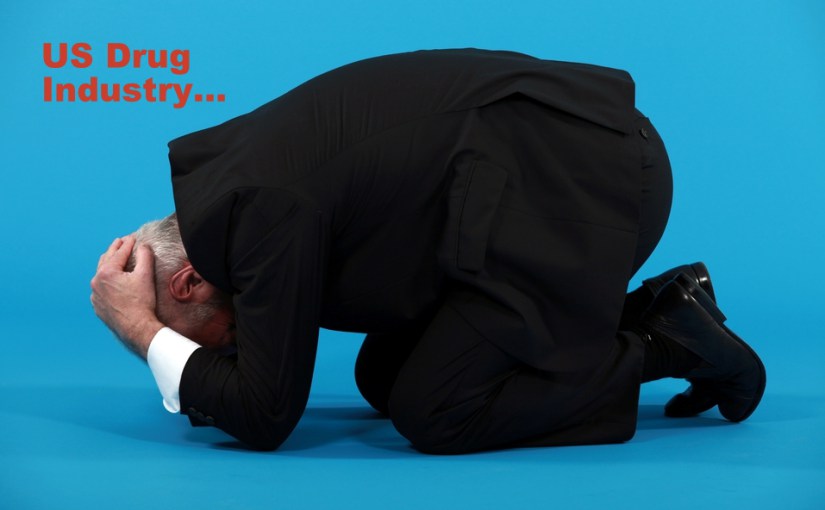 De wet dat elk mens het spirituele recht heeft om zelf te besluiten wat hij of zij met het lichaam doet. Opgelegde vaccinaties zijn hierdoor niet meer mogelijk. Door dit besluit zal de farmaceutische industrie een enorme klap krijgen waarvan ze hopelijk nooit meer bijkomen. Ook maakt dit besluit de weg vrij om eerlijke onderzoeken naar vaccinaties te doen waardoor wij straks allemaal weten hoe ze het voor elkaar gekregen hebben dat iedereen vaccinaties moest gaan nemen, wat er daadwerkelijk in de vaccinaties zit, welke vaccinaties wel of niet werken en welk effect vaccinaties op het menselijk lichaam hebben. De beerput zal open gaan en wat zal die gaan stinken!
What's next?
Wat dit allemaal los kan gaan maken is momenteel nog niet te overzien. Wat is de volgende stap? Durft Trump het aan om opzettelijk verborgen technieken prijs te geven, durft hij het aan om de wereld vrije energie te geven, levitatietechniek, durft Trump het aan om de Deepstate verder het hoofd te bieden in verband met de illustere praktijken op en in de vele geheime locaties van de Deepstate? Make America great again…….hoe zou de VS de geschiedenis ingaan als Trump achtergehouden kennis prijs geeft of los weet te peuteren van de Deepstate, hoe zou Trump de geschiedenis in gaan? Als de president die de wereld een nieuwe start gaf? Uren kunnen wij hierover speculeren maar wellicht wijzer is het om gewoon af te wachten en af te wachten wat de volgende stappen zijn van door de mainstream media meest gehate president aller tijden.
Nederlandse media zwijgen als het graf
Ik heb gezocht om iets van dit nieuws in onze kranten te vinden, tevergeefs. Dat komt de collaborerende pers niet uit, ze hebben de man zwart gemaakt ( moest van de CIA ) en Obama de hemel in geprezen want die deed precies wat de elite van hem verlangde. Het hoge woord is er uit en consequenties zullen volgen. Ook in mainstream medialand zal de bezem erdoorheen gaan. Alles wat in het voordeel is van de gewone man en vrouw wordt tegen gehouden door onze media, ze propaganderen oorlogen, praten vaccinaties goed, lachwekkende theorien zoals de Global Warming theorie, alles om hun eigen hachie te redden. Verraders van de mainstream media, jullie zijn de Sjaak!