Dat onze elite het heet onder de voeten krijgen moge duidelijk zijn. Niemand minder dan George Soros steekt achter de publicatie van de zogenaamde Panama Papers! Die George Soros die ook de leidende kracht achter andere NGO's is zoals Pussy Riot. De stijl is gemakkelijk te herkennen, het maakt niet uit wat er aan bewijs geleverd kan worden, de beschuldigingen op zich en het publiceren hiervan in ontelbare kranten over de hele wereld is voldoende.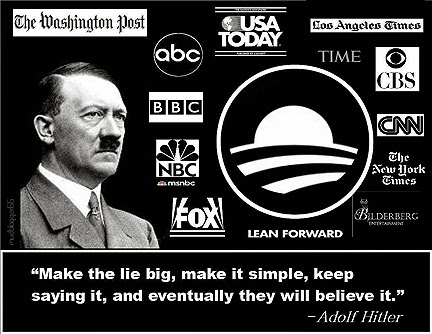 Net zoals de groene mannetjes in het Oosten van de Oekraïne en de zogenaamde gifgas-aanvallen van Assad op zijn bevolking.
Om met die laatste maar even te beginnen. Na onderzoek van verschillende geheime diensten bleek dat het gebruikte gifgas in Syrië, geproduceerd, geleverd en gebruikt is door Turkije. De voorraden chemische middelen die door Rusland uit Syrië gehaald zijn bevatten een volledig andere samenstelling. Gemakshalve is dit door onze media nooit meer vermeld.
George Soros
Vorige maand nog maakte George Soros zich ronduit belachelijk bij de oplettende lezers. Hij beweerde dat Rusland en Iran verantwoordelijk zijn voor de vluchtelingenstroom die hij zelf in samenwerking met Turkije en de Westerse elite in gang heeft gezet. In plaats van het Russische leger te bedanken voor de tomeloze inzet en de bijna vernietiging van de Islamitische Staat en trawanten, draait de zichzelf tot God verheven crimineel de boel om. Daaraan herken je het handwerk van de elite. Zij draaien alles om. Kijk je straks naar een journaal, draai dan gewoon de feiten om en je zit dichter bij de waarheid dan je kunt voorstellen.
Laten wij even heel eerlijk zijn. Als Putin niet de man zou zijn geweest die hij gelukkig wel blijkt te zijn, hadden wij nu met zijn allen in Wereld Oorlog 3 verkeerd! In de Oekraïne heeft hij zich niet laten provoceren ondanks de meest vreselijke aantijgingen zoals zijn foto in de kranten bij de aanslag op de MH-17. De vermeende groene mannetjes die nog steeds door onze media genoemd worden waar in al die tijd niet één schroef bewijsmateriaal voor geleverd is, maar ook de vele provocaties op andere gebieden, zelfs op het sportieve vlak. Alles wordt aangegrepen om de man die de wereld tot twee keer toe redde van een vreselijke oorlog, die gewenst is door de elite omdat hun financiële systeem bloot gelegd is en een grote oorlog de voor hen enige manier van resetten is, zwart te maken en de komende verkiezingen in Rusland te beïnvloeden. Duidelijker wordt het niet.
Soros en de andere elitaire veelvraten willen een Nieuwe Wereld Orde, eentje waar één entiteit het voor het zeggen krijgt op alle vlakken, feitelijk een werelddictatuur. Putin weet dit en heeft tijdens verschillende grote meetings en forums laten weten dat Rusland en enkele andere landen er alles aan zullen doen dit te voorkomen. Putin streeft niet naar een Unipolaire wereldorde zoals Soros en consorten doen maar naar een Multipolaire wereldorde waar naties soeverein blijven en gezamenlijk besluiten nemen met instemming van het volk. Een doorn in het oog van de elite! Wel nu, welke kant zouden jullie kiezen? In Peppi en Kokki taal betekent dit zoveel als, de elite willen absolute macht en dus geen macht bij de bevolking en Putin wil geen machtsuitbreiding en de macht bij de bevolking leggen.
De Panama Papers
Terug naar de Panama papers. Ondanks dat Putin en Assad beiden niet genoemd worden ( met geen woord ) in de documenten, als je daar al waarde aan hecht, stonden vanmorgen in vrijwel alle kranten grote koppen met Putin zijn afbeelding, precies zoals toen met de MH-17. Het gaat erom wie wel met naam en toenaam vernoemd worden in deze documenten en dat zijn niet de minsten. Bijvoorbeeld de vader van de Britse premier, Cameron wordt met naam genoemd en laat het nu net Cameron zijn die vorige week dit nog stelde;
"There is no place for dirty money in Britain. Indeed, there should be no place for dirty money anywhere."
Natuurlijk kreeg Cameron de vraag vandaag gesteld of zijn familie geïnvesteerd heeft in het fonds van zijn vader. Zijn woordvoerster liet weten dat ze daar geen uitspraken over doen omdat dit een privé kwestie is.
De media vervallen in steeds weer hetzelfde liedje. Ze beschuldigen via kranten en nieuwskanalen maar verzuimen keer op keer bewijzen te leveren voor de beschuldigingen die ze doen. Daarnaast verraden onze media niet alleen zichzelf en de journalistiek maar verraden en misleiden zij opzettelijk hun lezers. Het wordt tijd dat mensen opstaan tegen deze vorm van oplichting en schriftelijk bedrog omdat bewust verdraaide feiten een oorlog kunnen ontketenen die miljoenen levens kan kosten. Ik roep het nog maar eens; de kruik gaat zolang te water tot dat die barst!
Maar er komt nog meer aan
De mensen achter deze schandalige beschuldigingen hebben nog meer in hun mars. De komende dagen en weken zullen de kranten bol staan van beschuldigingen aan het adres van Putin en andere leiders die zich verzetten tegen de Nieuwe Wereld Orde. Zo zullen er weer verhalen de wereld in geslingerd worden over de vermeende gouden paleizen van Putin, de ontelbare miljarden die hij van het Russische volk gestolen zou hebben, etc.
Zwendel van de elite bloot gelegd
Elk verhaal heeft een andere kant, zo ook dit verhaal. Men kan schrijven wat ze willen maar ze zullen toch eerst eens moeten aantonen dat het klopt wat ze schrijven. Feit is dat Rusland helemaal niet voorkomt in de top 10 van landen waar dit soort bedrijven gevestigd zijn. Welke landen dit wel zijn maakt onderstaande grafiek pijnlijk duidelijk.
De multinationals, die bijna allemaal in het bezit zijn van onze elite, inclusief de bankiers, ontduiken al meer dan 40 jaar belastingen op grote schaal. Wij praten hier over bedragen die niet eens meer in getallen zijn uit te drukken. Deze bedragen moeten ergens gecompenseerd worden en daar komen jullie, de gewone ordinaire burgers, het klap en stemvee, om de hoek kijken. Zij zijn het die deze gaten opvullen met steeds maar groeiende belastingen op werkelijk alles dat je maar kunt verzinnen. De Global Warming hoax is daar het mooiste voorbeeld van. Burgers betalen zich scheel aan belastingen over een gegeven dat met geen enkele wetenschap te bewijzen valt. Het is ronduit een verzinsel van de elite om de burgers nog meer te belasten en te knechten. En de burgers buigen weer eens gewillig mee. Hoe lang nog?
Toekomst
Iedereen weet nu hoe het werkt. Kom je morgen te laat op je werk, dan is Putin dat schuld. Bijt jouw hond morgen de kat van de buren, dan is Putin dat schuld. Worden morgen door een drone van Obama honderden mensen vermoord, dan is natuurlijk ook dat de schuld van Putin. Houd die erin want je ziet, ze drukken het zelfs in de kranten dus het is waar! Alles dat verkeerd gaat is de schuld van niemand minder als Vladimir Putin! Het begint haast amusant te worden!